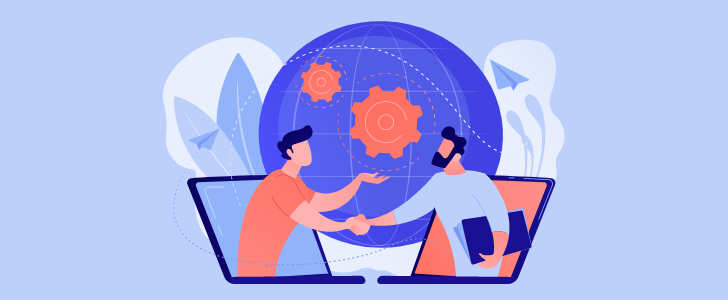 Temp Mails for Online Communities
Have the opportunity to ensure the reliability of your personal information in the best way by using temp mail on platforms such as Reddit, Discord, and LinkedIn, which are online communities. You will no longer have to worry about your security and privacy when you discover that temp mails are very effective for you in online communities. It is up to you to provide the opportunity to comfortably navigate online communities.
What are Temp Mails for Online Communities?
You can meet many important people on platforms such as LinkedIn, Reddit, and discord, which are among the online communities and are preferred by most people. Sometimes you may not want to share your personal information on such platforms. Especially since discord is a platform where people chat in a virtual environment, you may want to proceed secretly on this platform. For this reason, it will be very logical for you to use temp mail when you become a member. You will have the opportunity to both protect your privacy and prevent unnecessary mail from coming to your mail account.
Thanks to fake mail, you can make your membership on any platform you want. You can also subscribe to different platforms with a single e-mail account. Afterward, your e-mail account will be cleared, so you can easily use the platforms.
It is possible to encounter many malicious people in online communities. In case of a cyber attack against your information by third parties, it would be very reasonable for you not to share your e-mail account.
Reasons for Temp Mails to be Preferred in Online Communities
If you do not know why you should choose temp mails in online communities, you are at the right place. Many reasons are listed below for you. By examining these reasons, you can get temp mail and provide the memberships you want.
You will need an e-mail account while providing membership for discord, which is one of the online communities. By using your temp mail account during membership, you will be ready to use the platform as you wish in a short time.
There are many career-oriented people on the LinkedIn platform. If you are going to reach someone with your LinkedIn account for an important job and you do not want your identity to be revealed, you can provide privacy by using temp mail. In this way, you can make the best progress in your business life.
Thanks to the temp mails you will have for online communities, no one will be able to access your information. Also, third parties will not understand who you are.
If you want to become a member of an online community, but do not have a personal e-mail account and do not want to deal with opening it, you can create a fake e-mail account in a short time and get your work done as quickly as possible.
What You Need To Do To Make Random Mail Selection
Random emails are presented to you on the main screen. You also have the chance to renew the site to get a random mail you want. With the renewal option, you can continue until you discover the mail account you want. In this way, you can benefit from many options until you get your e-mail account. You will be ready to quickly make your selection and complete your transactions.
Benefits of Using 10 Minute Mail in Online Communities Such as Linkedin, Discord, Reddit etc.
You would like to be involved in many career-oriented or entertainment-oriented online communities. For this reason, it is necessary for you to provide a membership on these platforms. Well, how about examining the contributions that the fake email you will use while providing a membership will provide you? Below are the details of the benefits of using temp mail for you:
You may not like to openly use your personal information on online communities like LinkedIn and Discord. Because many people can commit crimes such as accessing your information. In order not to face such situations and to benefit from the platform, it will be very effective for you to choose temp mail.
If you need to become a member of any platform from online communities and you have an urgent business, if you do not have an e-mail address, many transactions will be waiting for you. It may take you hours to complete these procedures, obtain an e-mail address, and then become a member. You can provide your comfort by getting temp mail without dealing with such a situation.
Is It Possible to Send Messages Using Temp Mail in Online Communities?
Due to spam and fraud on the site, it will not be possible to send e-mails to sites such as Linkedin, Reddit, Discord, which are especially important platforms. On the site, you have the chance to examine only the e-mails sent to your e-mail address. Apart from this, you will not be able to send e-mails to third parties. Therefore, you can use temp mail only to receive mail and to perform platform memberships.