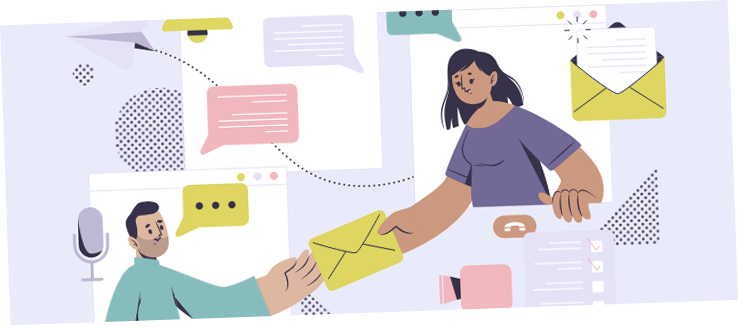 Leak on Twitter and 6 Advantages of Using Fake Mail for the Security of Your Data!
In July 2022, a hacker exploited a Twitter vulnerability to steal the personal data of a total of 5.4 million users. Although this vulnerability has now been eliminated, Twitter users' email addresses and phone numbers have already been stolen. No account passwords were stolen, Twitter explained, but Twitter still recommended that users use two-factor authentication to make their accounts more secure.
Even a website as significant and long-standing as Twitter is possibly leaked. Although security vulnerabilities are removed later, after your personal information, such as your email address, is stolen, it is useless to compensate for security vulnerabilities. We recommend using a temp email to protect your email address.
6 Advantages of Using Fake Email for the Security of Your Data
When you use a temporary email address, you have the benefits listed below:
You are protected from spam: It is known that spam messages, the most disturbing problem in the email world, are sent more than 54 billion times every day. These spam emails are useless and take up space. That's why you can avoid getting spam messages by using temporary email addresses.
You become anonymous: When you are anonymous, you can hide your personal information from all websites you want. You can become anonymous with temporary email addresses and obtain an email address for forums.
You stay safe: Wondering how a hacker gains access to online accounts? Even if you did everything right, human nature can make mistakes, get lazy, and use the same email and password combination on multiple sites. A disposable email address will remove that possibility from the equation.
You keep your mailbox clean: When you use a temporary email address, you can keep your inbox clean. If your primary inbox gets out of hand, you can use a temporary email address when signing up for a new location. In this way, you will get rid of unnecessary emails.
You don't have to pay to get an email address: While not all mail generators are, most of these email generators are free, and you can create email addresses effortlessly.
To have an email address, you do not register and do not share your personal information: Normally, when registering with platforms such as Gmail, you have to provide your personal information, but for temporary email addresses, you do not need to share your personal data! In this way, you will be able to continue your internet browsing entirely anonymously.
Our email generator allows you to create an email account from scratch for free, and these email accounts disappear after a particular time. During that time, it is possible to activate the website registration. It can be used for protection against cyberattacks with confidence.